The Passito Team have the honor inform you that on 01 - 03 May 2019, an event will take place on the Ślesińskie lake, during which you will have the opportunity to get acquainted with the offer of the Passito boat. Especially for you on the water, we will present 3 models: Passito 630 Sundeck, Passito 500 Venice and Passito Old mate 450. We guarantee a lot of impressions and positive emotions. All interested please contact us.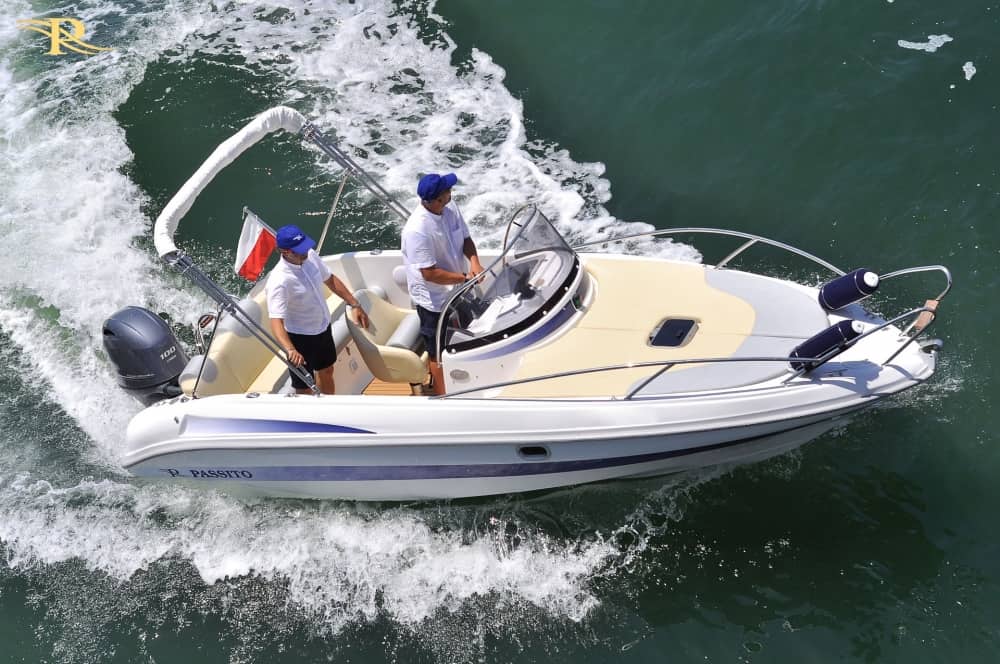 EQUIPMENT - MODERN DESIGN
Perfectly planned cockpit with covered seats and modern colors add elegance. Equipped with shower, rod holders, plotter with sonar and maps plus a readable console allow for safe and comfortable usage.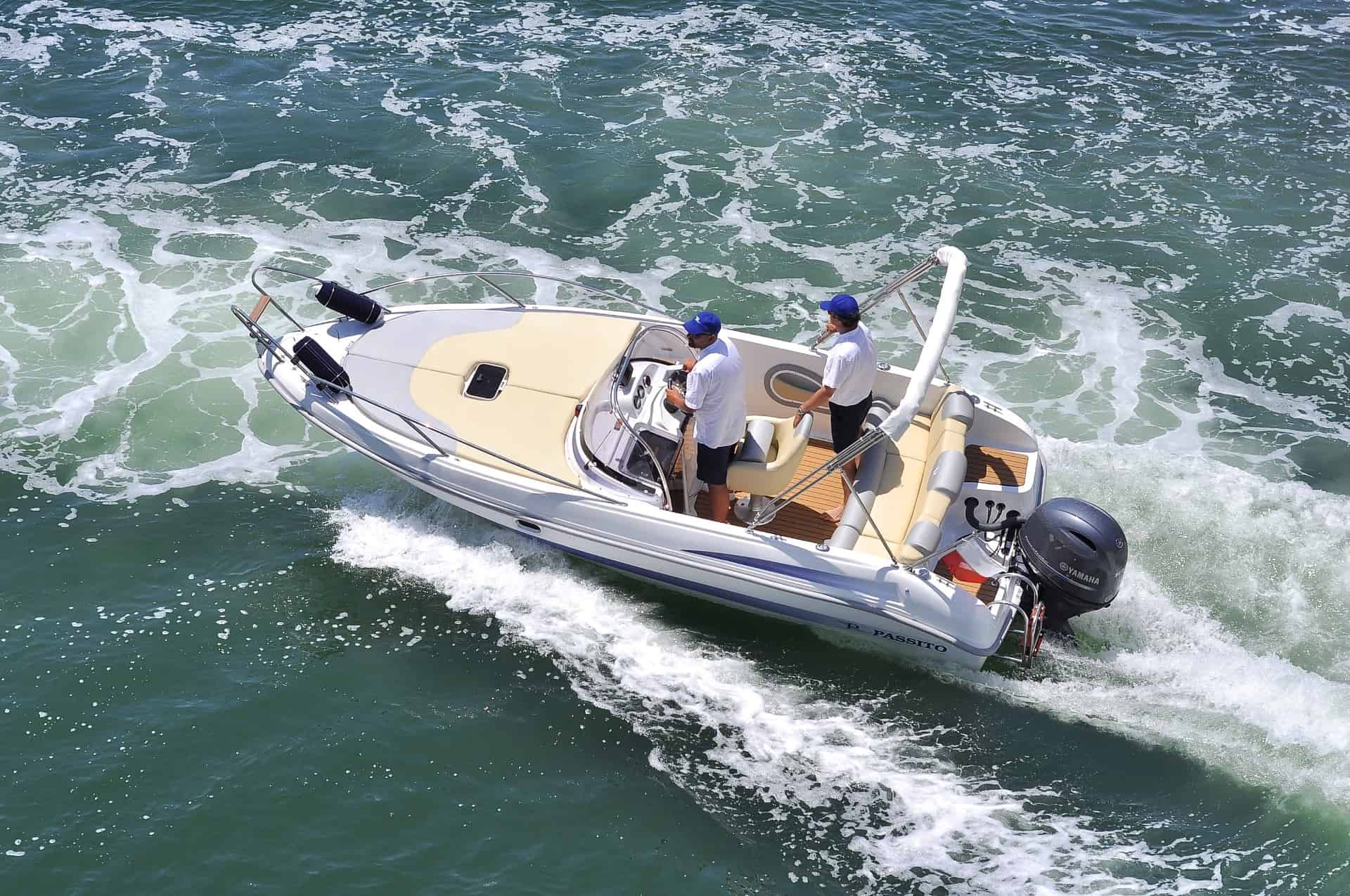 PASSITO BOATS
Let us introduce you to Passito, a combination of passion and elegance. When designing our boats, we had only one goal: to create products of the highest quality at an affordable price. Combining aesthetics and functionality, the deck, stairs and stern are covered with obscene, maintenance-free, synthetic teak wood.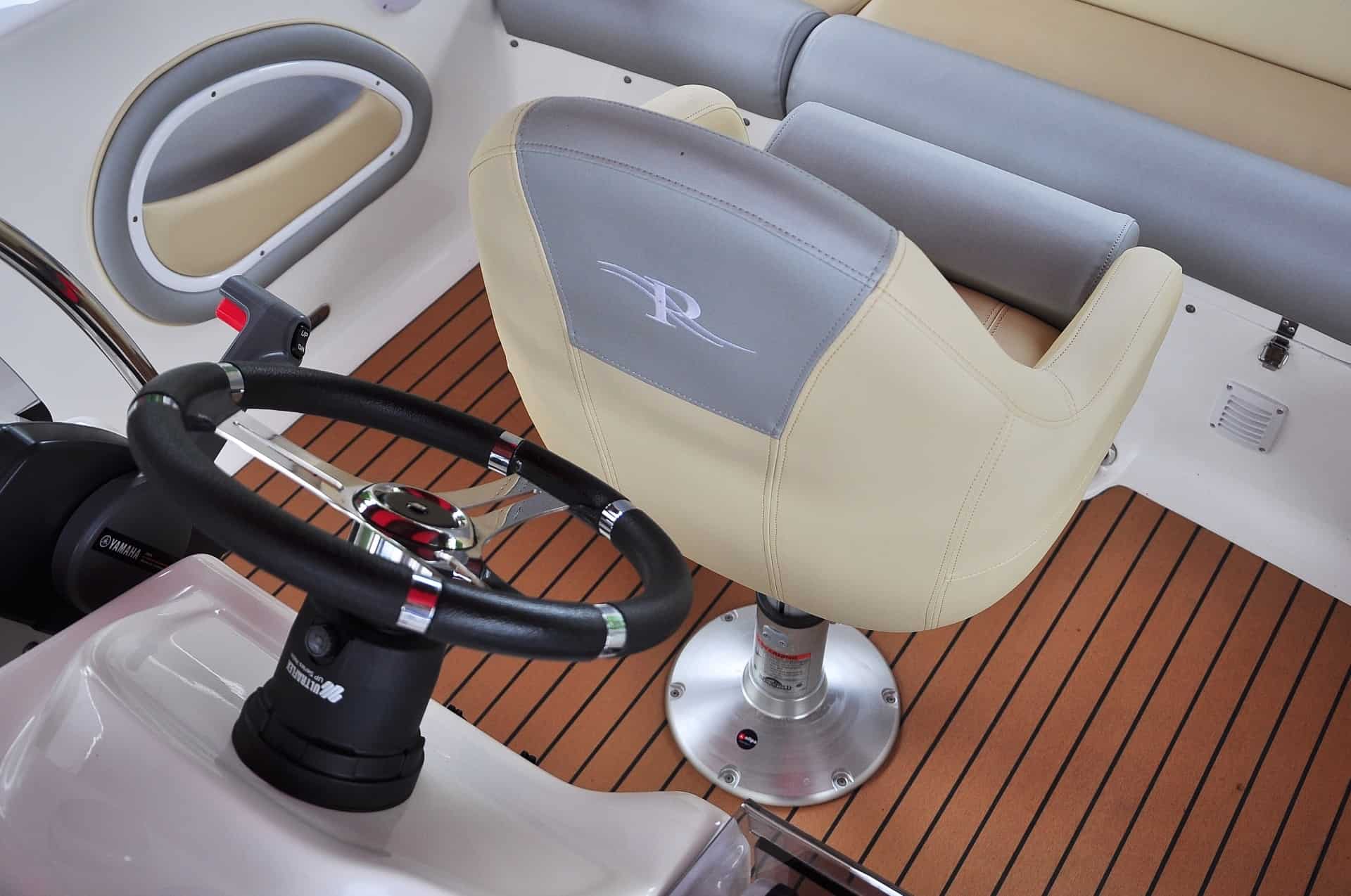 AESTHETICS AND ELEGANCE
Aesthetic cabin with convenient shelves allows for a fresh breath between the moments of pleasure. Modern colors and high quality upholstery add elegance. The cabin part contains two individual lockers for your valuables to stay safe at all times.
PASSITO 630 SUNDECK After the presentation of the Passito 560 Sundeck and its positive reception by customers, we decided to create a longer version of the boat, offering even more space for the crew. Passito 630 Sundeck is a boat that runs perfectly even at high speed and rough water. Thanks to the optimal balance, […]
PASSITO OLD MATE 450 Passito Old mate 450 is a small boat with a length of 4,5m and a crew of 4 people. This boat was created for the weekend of relaxing river wandering. The traditional character of the boat and the quality of materials used for construction , are some of the most important […]
PASSITO 560 Sundeck GOLD Passito 560 GOLD is the perfect combination of innovative design, precision of workmanship and luxurious character in its class. It is the flagship model of the PASSITO brand, recognized in Europe. It owes its achievement to a well-thought-out design and the use of the best materials and accessories available on the […]
PASSITO 560 Sundeck SILVER Passito 560 SILVER This is another model of the PASSITO brand that was created to meet the expectations of our customers. By carefully analyzing their opinions, we have combined proven and appreciated solutions of the PASSITO 560 GOLD with simple and practical solutions to facilitate everyday service, while maintaining the highest […]
PASSITO 500 ACTIVE Passito 500 ACTIVE is mainly addressed to young people actively spending their time. An engine with power reserves, a simple, lightweight design makes it a boat created for water madness. A big advantage of the Passito 500 Active is its simplicity, the 5-meter light hull leaves it unique in turning. The mounted skier […]
PASSITO 500 VENICE Passito 500 VENICE is a small boat, with a hull length of 5m and a crew of 5 people. We can equip Venice with an engine from 10HP to 50HP of power. Passito 500 Venice is a "walking" boat. Stylish Venetian design, top-quality materials and precision are just some of the features that make Venice […]
It is a pleasure to inform you that the next step in the development of Nautic – Team and Hartwi is a combination of years of experience, capital and passion to create a new brand of motor yachts. These yachts are produced in Poland, which is the world's second largest hull production market, and are equipped with top-notch equipment. All materials used in the production process are of the highest quality and come from the most well known and respected manufacturers.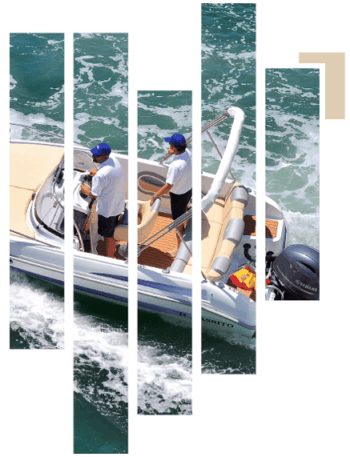 Telephone: 0034 648 852 979 ES
Telephone: 0048 725 999 007 PL
Address
64-320 KALWY
KALWY 27N
POLAND