We are pleased to inform you that from 6 to 8 March 2020 we will present models of Passito boats during the Rybomania 2020 fair at the Poznań International Fair. Our stand No.111  will be located in pavilion No. 5, sector E.. We are waiting for you between 11.00 – 19.00 on Friday, 10.00 – […]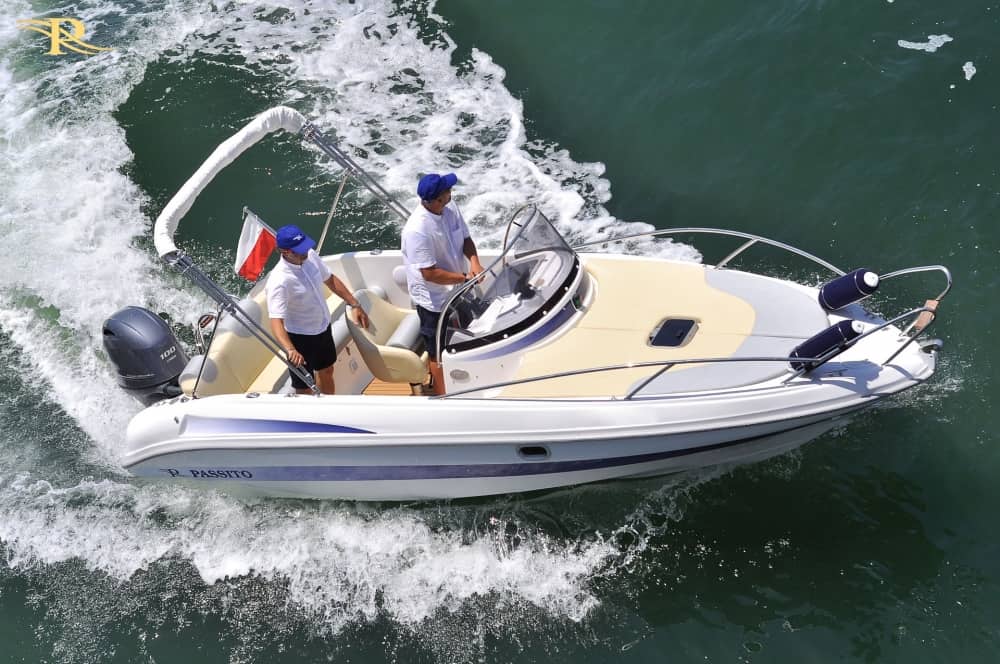 EQUIPMENT - MODERN DESIGN
Perfectly planned cockpit with covered seats and modern colors add elegance. Equipped with shower, rod holders, plotter with sonar and maps plus a readable console allow for safe and comfortable usage.
PASSITO BOATS
Let us introduce you to Passito, a combination of passion and elegance. When designing our boats, we had only one goal: to create products of the highest quality at an affordable price. Combining aesthetics and functionality, the deck, stairs and stern are covered with obscene, maintenance-free, synthetic teak wood.
AESTHETICS AND ELEGANCE
Aesthetic cabin with convenient shelves allows for a fresh breath between the moments of pleasure. Modern colors and high quality upholstery add elegance. The cabin part contains two individual lockers for your valuables to stay safe at all times.
PASSITO 630 SUNDECK After the presentation of the Passito 560 Sundeck and its positive reception by customers, we decided to create a longer version of the boat, offering even more space for the crew. Passito 630 Sundeck is a boat that runs perfectly even at high speed and rough water. Thanks to the optimal balance, […]
It is a pleasure to inform you that the next step in the development of Nautic – Team and Hartwi is a combination of years of experience, capital and passion to create a new brand of motor yachts. These yachts are produced in Poland, which is the world's second largest hull production market, and are equipped with top-notch equipment. All materials used in the production process are of the highest quality and come from the most well known and respected manufacturers.
Telephone: 0034 648 852 979 ES
Telephone: 0048 725 999 007 PL
Address
64-320 KALWY
KALWY 27N
POLAND